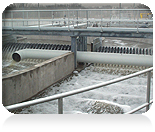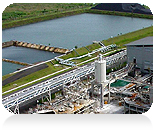 Astraco represents Israeli expertise in the field of water management. This specialty includes the water resources & environmental management, desalination, agricultural planning, wastewater treatment, environmental engineering and turnkey projects in the water sanitation and agricultural fields. Years of experience enable us to combine cutting-edge technology with "user friendly" solutions. Astraco enjoys the backing of Israeli companies internationally known for their high standard of services, vast experience and commitment to excellence.
YAMIT solutions of our water treatment services include of;
Full range of solutions as best fits application, climate and conditions;


Drinking/domestic water treatment systems.

Industrial wastewater filtration, treatment and recycling.

Residential sewage water treatment.

Desalination of brackish and seawater.

Chemical treatment.

Water treatment for irrigation/agriculture.


Ongoing exploration and evaluation of newly available technologies for suitability.